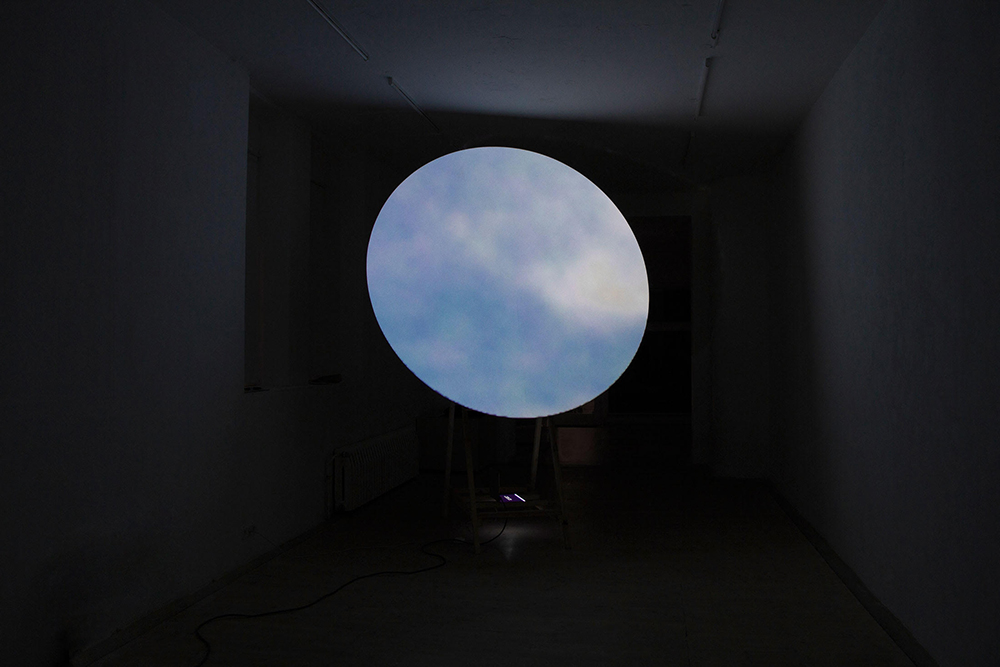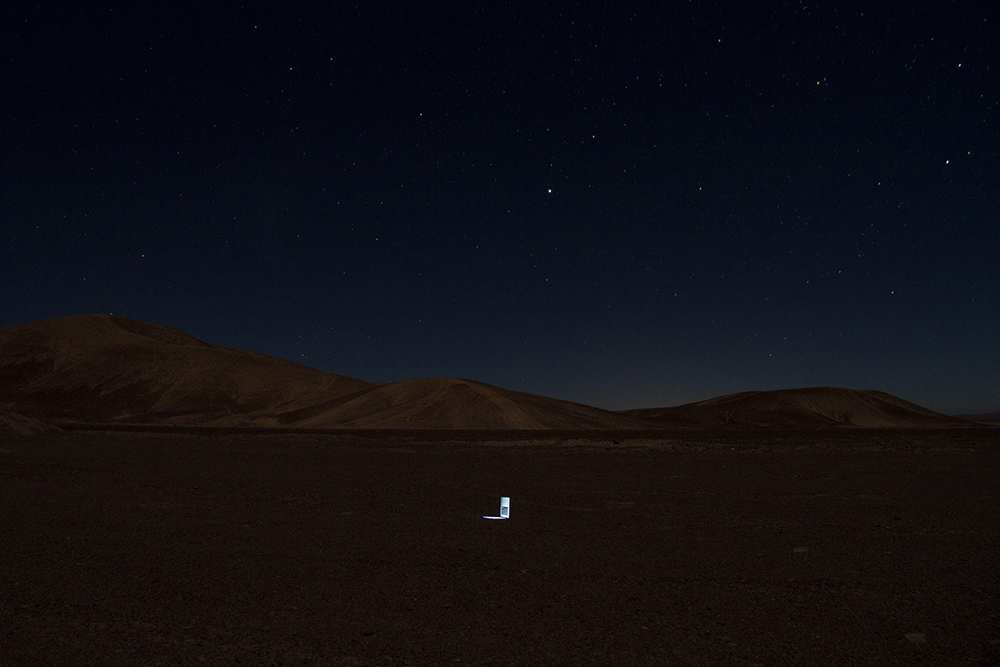 FOREIGN SKY
Grounding Diaspora in Architecture #2
FOREIGN SKY BY GONZALO REYES ARAOS
NON Berlin is happy to announce the second exhibition of the series 'Grounding Diaspora in Architecture'.
Taking place from 17th of November to the 2nd of December 2017, the exhibition shows works of Gonzalo Reyes Araos dealing with contemporary media and the internet shaping our perception of reality, our communication and social relationships.
Mobility as a contemporary form of communication have made binary codes a metaphor of the apparent reality, a generator of encounters, meetings, and experiences infinitely reproducible, it's there the point where rational logic meets a metaphysic dimension. As a part of a constant migration flow communication networks are expanding over the globe. The need for constant communication makes the Internet a technological revolution that has generated a human relational revolution. We are moving through this binary architecture connecting parallel universes, the physical and the virtual world.
Code could be the sky, a beyond place, showing a map of constellations, architecture of ancestral history. A place where everybody belongs beyond the physical Here and Now.
Gonzalo Reyes Araos (Quilpué, Chile 1980)
Degree in Fine Arts at the School of Fine Arts of Valparaíso 2004. Grant from the Council of Arts Seoul, South Korea for an artist residency in late 2015. Grant Commission d'aide au livre et à la Bande dessinée de la région de Wallonie, Belgium 2011. First prize in the Mural Painting Competition at Parque Cultural Ex-Carcel Valparaíso 2004. Special Mention in Juan Francisco Gonzalez painting prize 2005. His work can be found in public collections including Jinan Art Museum (China), Cultural Corporation of Viña del Mar (Chile), Casa de la Cultura Quillota (Chile).
His work is focused on contemporary forms of communication that have conditioned and redefined contemporary human relationships. Within his multimedia approach he is using the cyber space to create and/or share experiences "broadcasted" through long distances, generating parallel and ubiquitous dimensions.
'Grounding Diaspora in Architecture'
The project consists of three exhibitions: 'Architecture and Design', 'Architecture and Art' and 'Architecture and Urbanity/Urbanization/the Urban'. These categories are based on examining the features of the diaspora and the settlement of migrants. Contemporary migrants laminate the various layers of contents in urban society. The urban can be said to be a combination of intangible and tangible memory. Diaspora is a messenger of 'collective memories' accumulated by migrants and its historical strata.
Diaspora is a continuous phenomenon that has been existed in our history. However, it has been closely related to the urban structures and architectures. Overall, this project has a contemporary meaning which deals with infrastructure and their relevance to the diaspora.
Image : Wormhole
2017, fine art print on Diasec, light box, unique edition,135 x 90 cm © Artist
︎ EXHIBITION
DIRECTOR
Ido Shin

CURATOR
Daniela Schmidtke

ARITSTS
Gonzalo Reyes Araos

EXHIBITION DATE
November 17th - December 2nd 2017

VERNISSAGE
November 16th, 2017, 7 - 10pm

CATEGORY
Archive