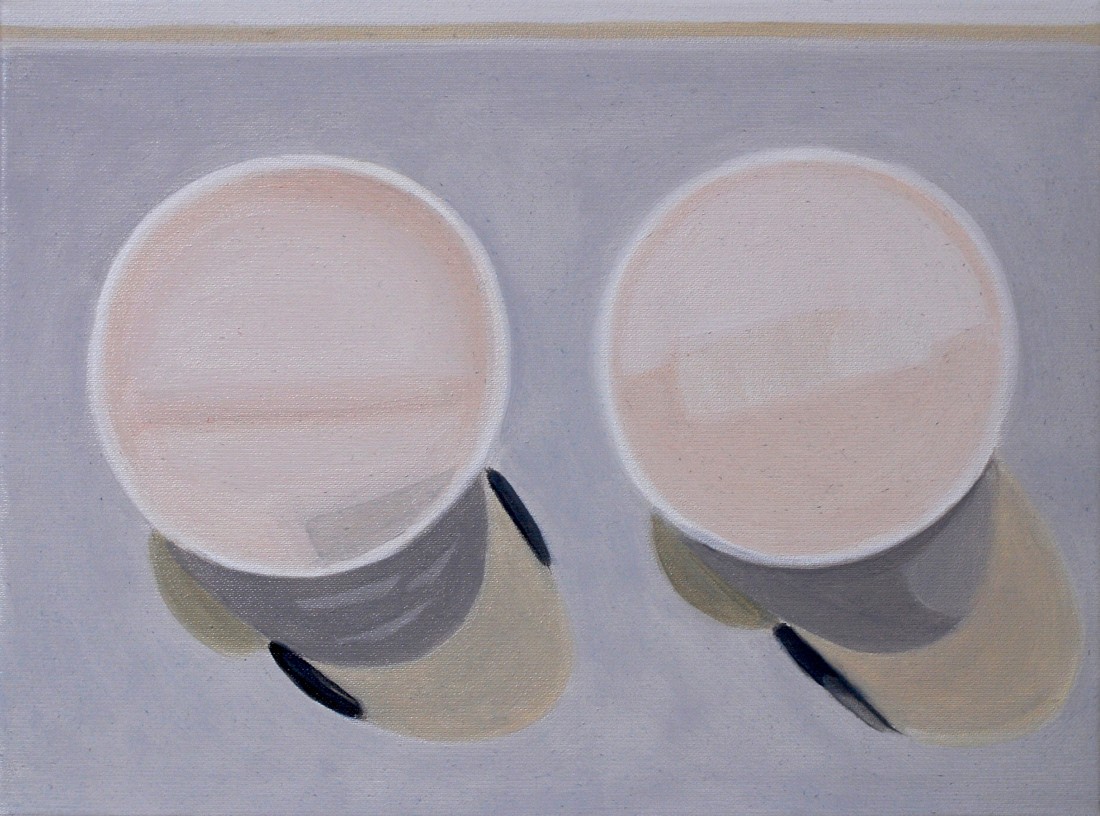 MY BLACK BROWN – NON BERLIN RESIDENCY
NON Berlin cordially invites you to our residency open studio and exhibition 'My black brown' by GuNa.
'My black brown' brings the artist's sentiments and experiences in Berlin in an open studio format. Currently working/living at Kunsthaus Kule, GuNa brings her works during her 1-month residency to NON Berlin's space.
The evening of the Opening, Nov. 24, is combined with an inside tour at KuLe for a limited 10 people before the Vernissage at NON Berlin.
GuNa
GuNa records memories that are being forgotten, fragments piled up in a storage room, and certain things that are no longer useful on the surroundings are recorded in the form of a canvas or a sculpture. From the record containing subjective interpretations, it is hard for viewers to recognize the substance as it was. The eyes, nose and mouth of the figures on the canvas are removed and their bodies are flowing down, but in the blurry space they bravely reveal their existence. In addition, useless things in the surrounding, such as the images of errors on the computer, dried-up leaves, and leftover milk, are the traces left by GuNa. It means flawed internal deficiencies play a role as a crucial condition of life.
GuNa majored in sculpture at the University of Suwon and obtained a master's in painting from Hongik University. She has held three solo exhibitions to date, including NOTHING(Changseongdong Lab, 2015), and has participated in various collaborative projects including the recent Legs Reaching out to the Unknown Place(Space-413, 2016).
GuNa Website
---
NON Berlin's Residency Program
Our residency program invites artists, researchers, curators from Asia to Berlin with a tailored program for each individual. In Berlin, artist(s), researchers or curators are able to gain insight of the ever vibrant contemporary art scene in Berlin/Europe and expand their networks in fields of interest. For this year's November program, artist GuNa has been invited, funded by the Gyeonggi Creation Center and our Berlin partners KuLe and Berlin Sessions have been cooperating with us during the month of November. NON Berlin provides studio visits, networking and presentation, curatorial meetings and exhibition/final presentations throughout our residency program. For more information, please contact
info@nonberlin.com
---
'My black brown' is organized by NON Berlin
in cooperation with
Gyeonggi Creation Center
Kunsthaus KuLe
Berlin Sessions Residency
Gyeonggi Creation Center is an art residency located in Seongamdo island near Seoul, Korea. The center provides a variety of programs and conditions along with studios, exhibitions, community cooperation, international exchange, education, art storage, art workshops, and international summer festivals. Gyeonggi Creation Center is organized by the Gyeonggi Cultural Foundation and the Gyeonggi Museum of Modern Art.
Kunsthaus KuLe is a nonprofit cultural organisation located in a five-storey altbau building on Auguststraße in Mitte-Berlin. The house was originally squatted by a group of art students from the former 'West Berlin', shortly after the fall of the Berlin Wall. Founded as a community of creative practitioners and as a living project, the house is called KuLe (short for Kunst und Leben / Art and Life).
Photo and work by GuNa
partial image of My black brown, oil on canvas, 50x70cm, 2016
︎ EXHIBITION
OPENING
Nov. 24, 2016, 7pm

DURATION
Nov. 24 - 30, 2016

ARTIST
GuNa

PLACE
NON Berlin

CATEGORY
Archive