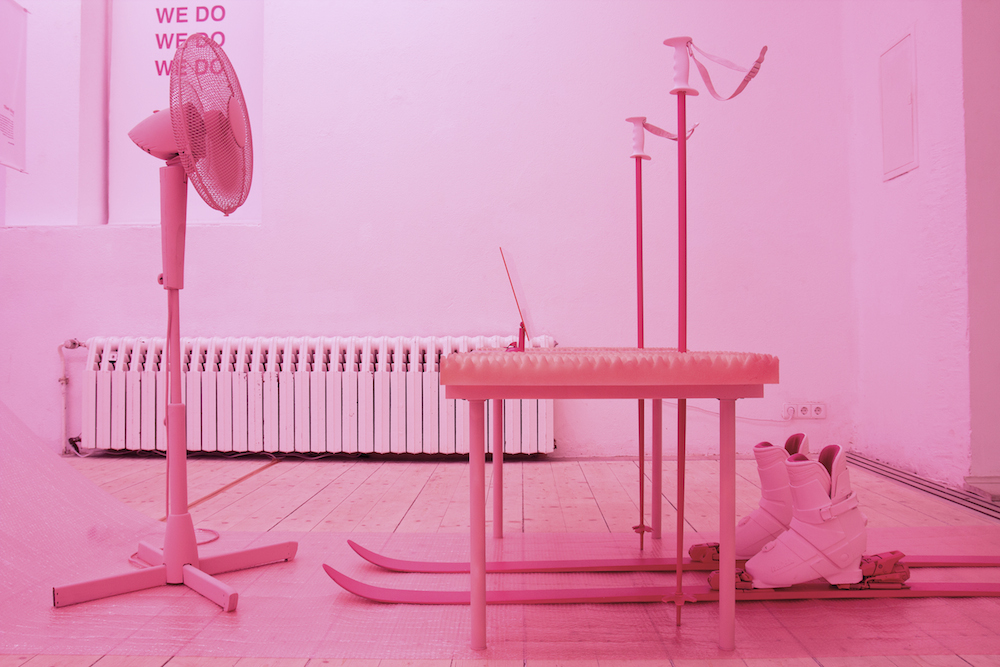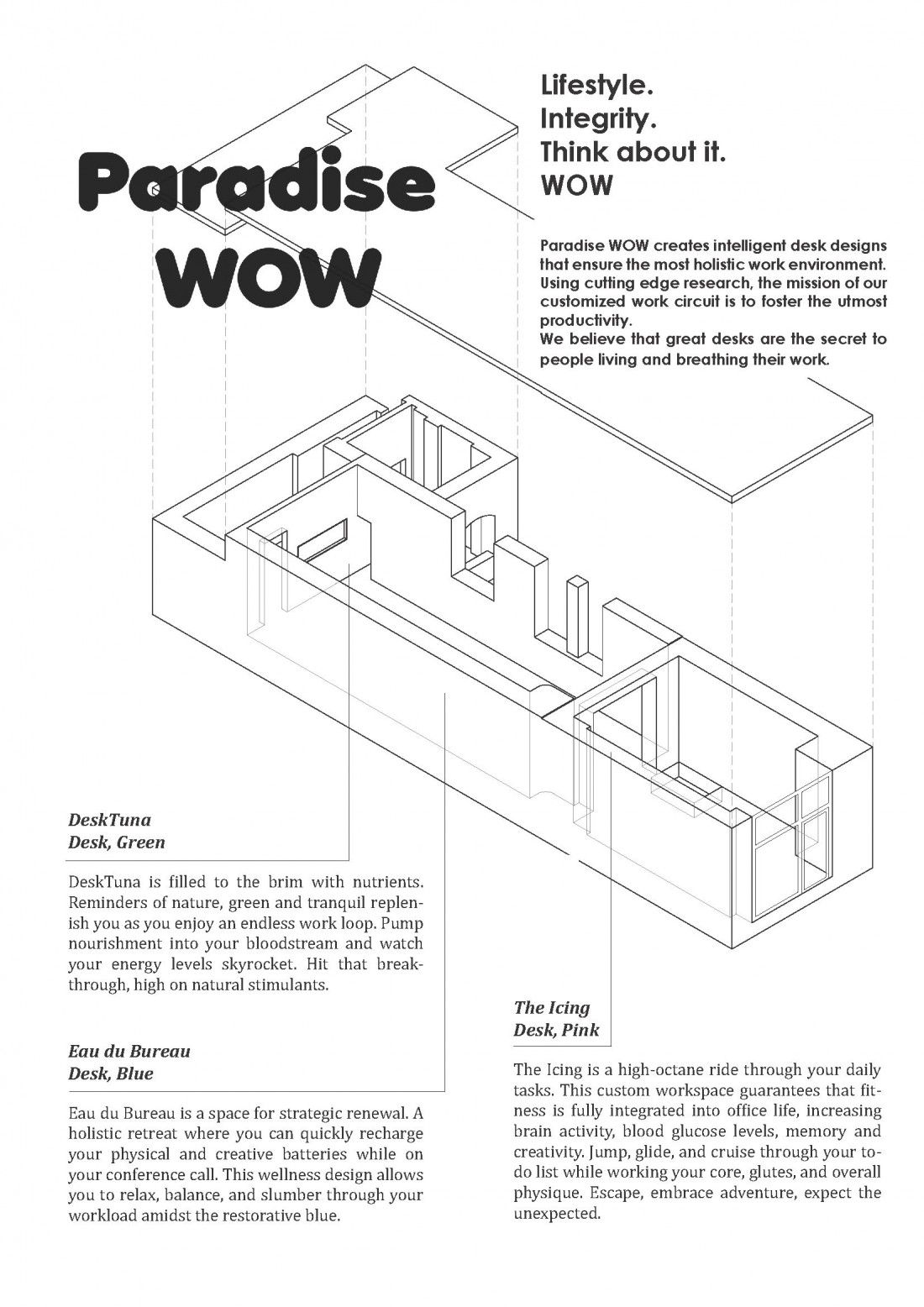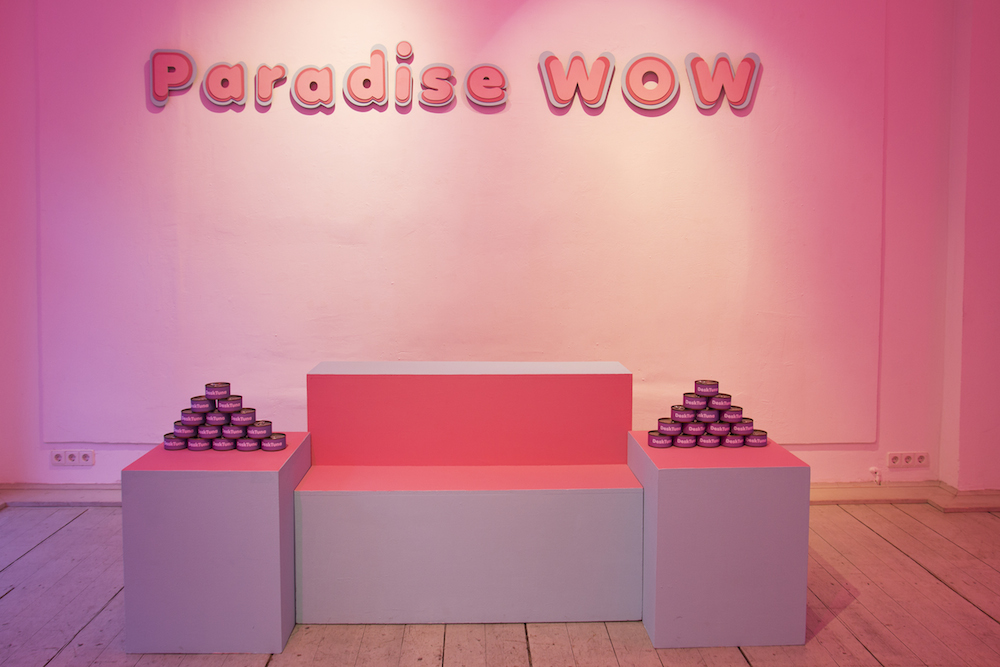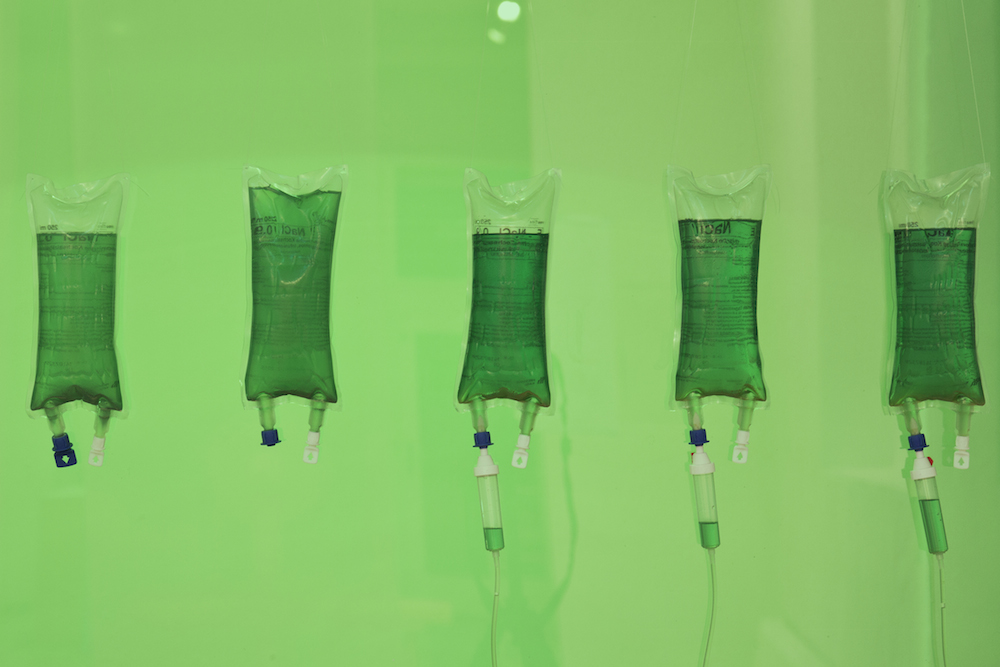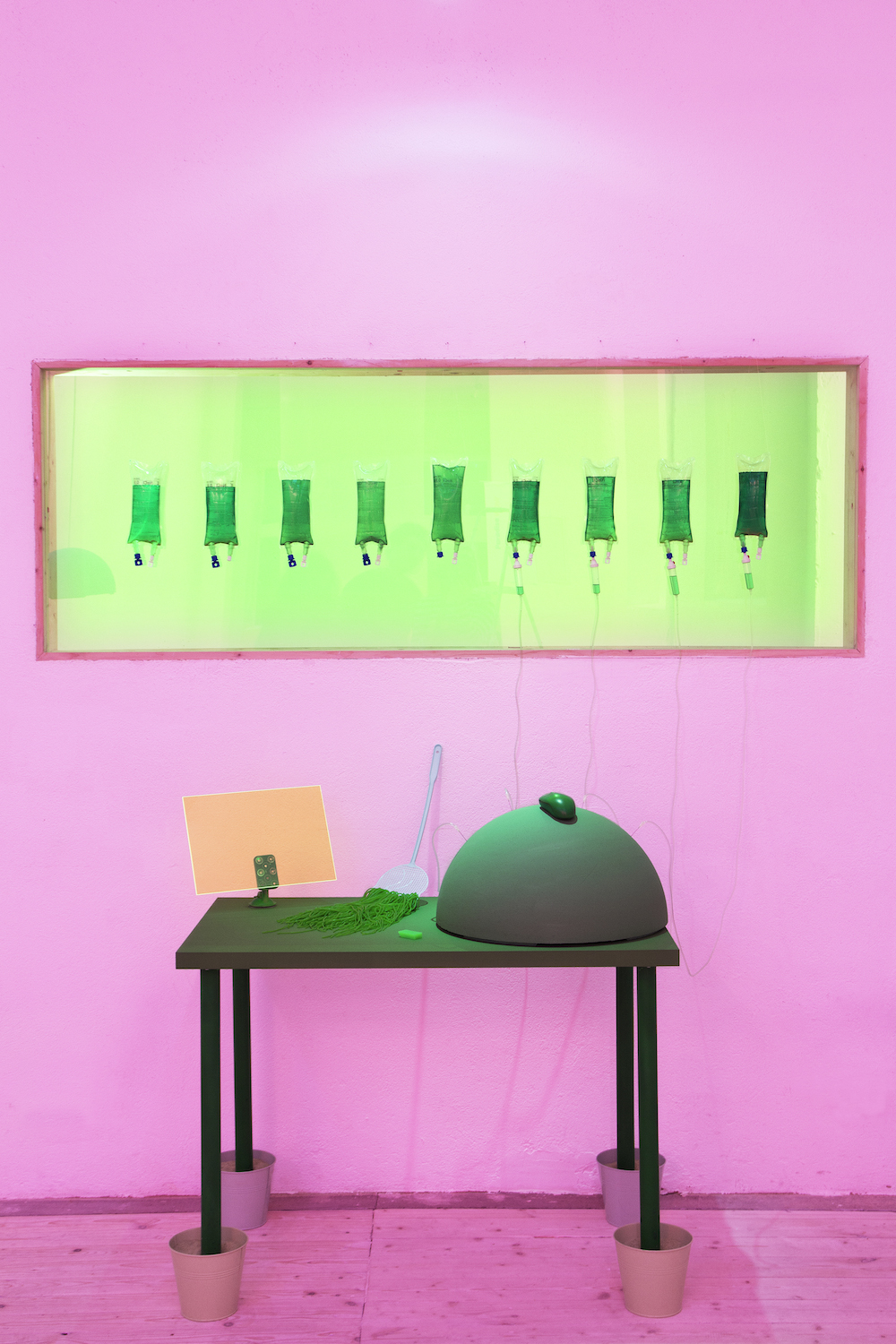 PARADISE WOW
PARADISE WOW BY FREIZEIT NON Berlin (Asia contemporary art platform) organises the exhibition Paradise WOW by FREIZEIT. NON Berlin's second 'CO LA BOR' residency group, FREIZEIT have been working together at NON Berlin's studio since November 2015. From the 19th- 26th of February they exhibit their final work in NON Berlin's gallery space.

Casual Collisions, Reminders of Nature, Mood Enhancements, Circuit Tasking. These recent office design principles are infiltrating daily life.

Paradise WOW is a reflection on office design trends which promise to maximise productivity while minimising the necessity of ever leaving the workplace. 'Paradise WOW' presents desk installations designed to help employees overcome human limitations.

Global corporations like Google, Lego and YouTube have spent significant sums of money on extreme office remodelling, with aspirational startups following suit. Such designs have turned cubical monotony into multidimensional dreamscapes. Step through the door and you are transported to a scenic retreat; colleagues are traversing the rock climbing wall or hanging out in the grounded hot air balloon. In this all-in-one environment work and leisure are seamlessly combined.

The escalation of office perks bolster the illusion of endless productivity and wellbeing while employees become completely immersed in the company's lifestyle. The new work/leisure balance trend is trickling down to affect larger culture, transforming our expectations of what exactly work entails.

Paradise WOW's desk installations attend to individual productivity and are assembled in a work/leisure circuit. The installation outlines a dystopian scenario in which productivity centred trends are used to turn employee's personalities and their subjectivity into company assets.
FREIZEIT is an international group comprised of four artists from Bulgaria, Germany, the United States and Iran. The group's ongoing work deals with the intersection between art, architecture and urbanism. Their artistic strategy consist of adopting alter-egos, often time players with more agency than artists. Rather than being instrumentalized for the benefits of those in power positions, they intervene in these processes by taking on the role of "the villain" in the story- the real estate developer, the tourism industry, the investors, the moneybags- questioning who has the ability to remodel the city and its image. Their finished products often take the shape of site specific performances and installations. They currently live and work in Berlin and Dresden.
The individuals of FREIZEIT share a common background through their Master studies in 'Public Art and New Artistic Strategies' from the Bauhaus-Universität Weimar. FREIZEIT has participated in various performance festivals and exhibitions in Germany, Bulgaria, Greece and Bosnia & Herzegovina
www.freizeit.work
PRESS RELEASE DOWNLOAD
CO LA BOR
is a studio residency project organised by NON Berlin which allows international artists to experiment, develop and create artworks as a collective group. The aim of CO LA BOR is to provide artists an affordable workplace and to introduce their work in Berlin. Through open calls, a selected group has an opportunity to work at NON Berlin and have a final exhibition at the end of their stay. Artists who work with sound, text ,video, photography, architecture, new media or performing arts are all welcomed to participate and it is important that they work as one collective during the residency period.
︎ EXHIBITION
OPENING
February. 19. 2016, 7pm

EXHIBITION
February. 19 – 26, 2016

ARTIST
FREIZEIT

OPENING HOURS
12 – 6 pm, Sunday closed Free entry

CATEGORY
Archive