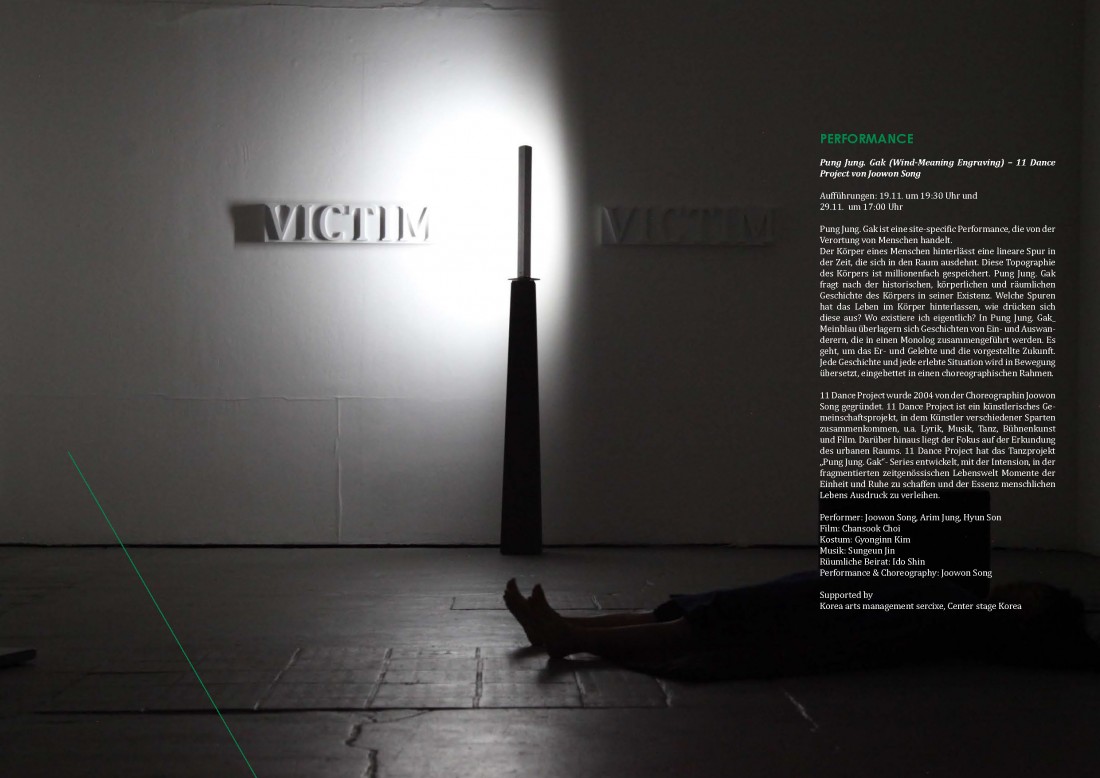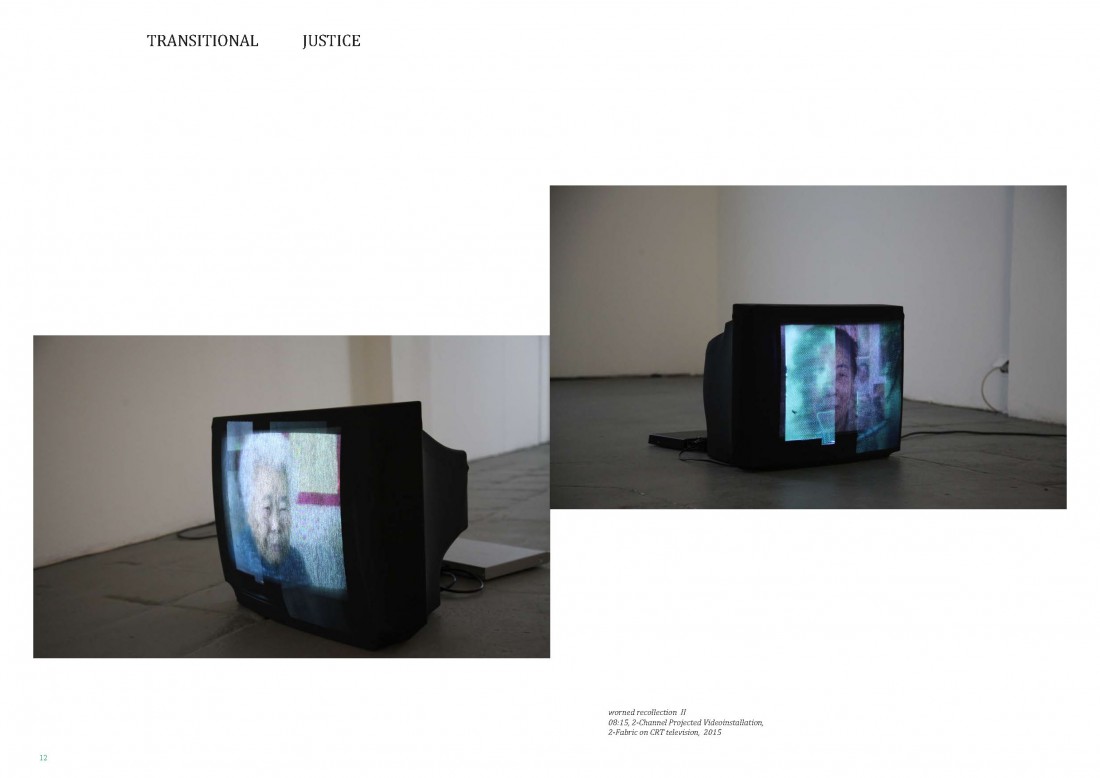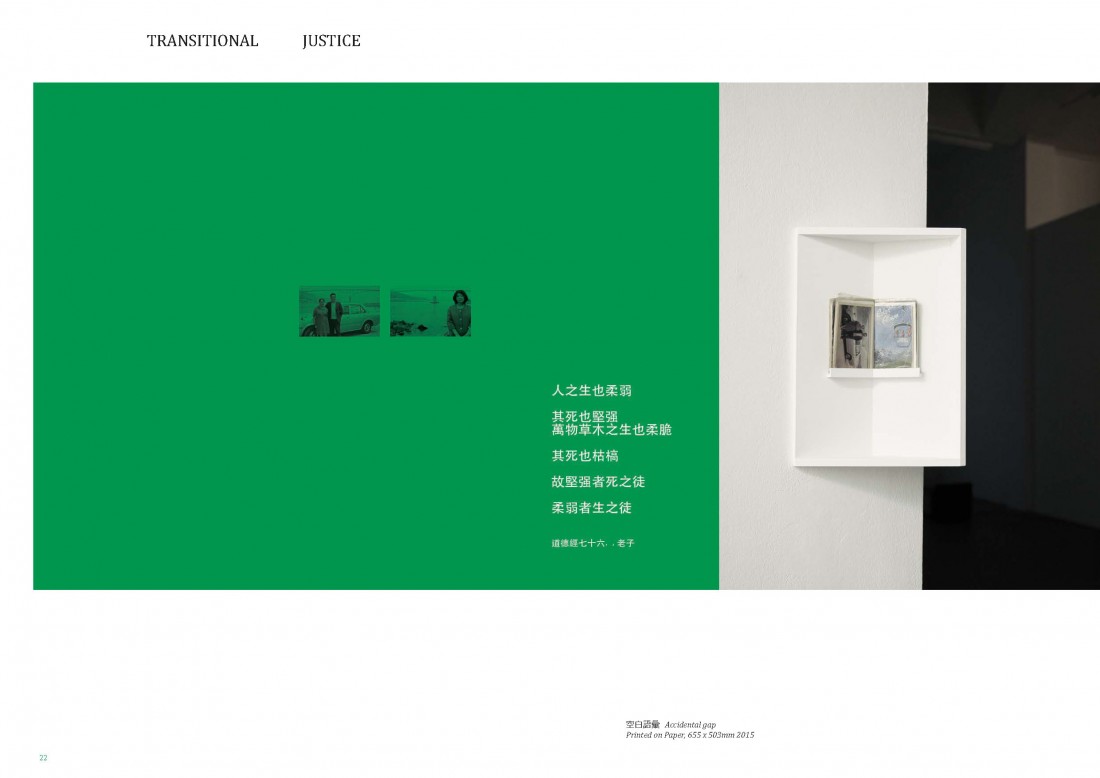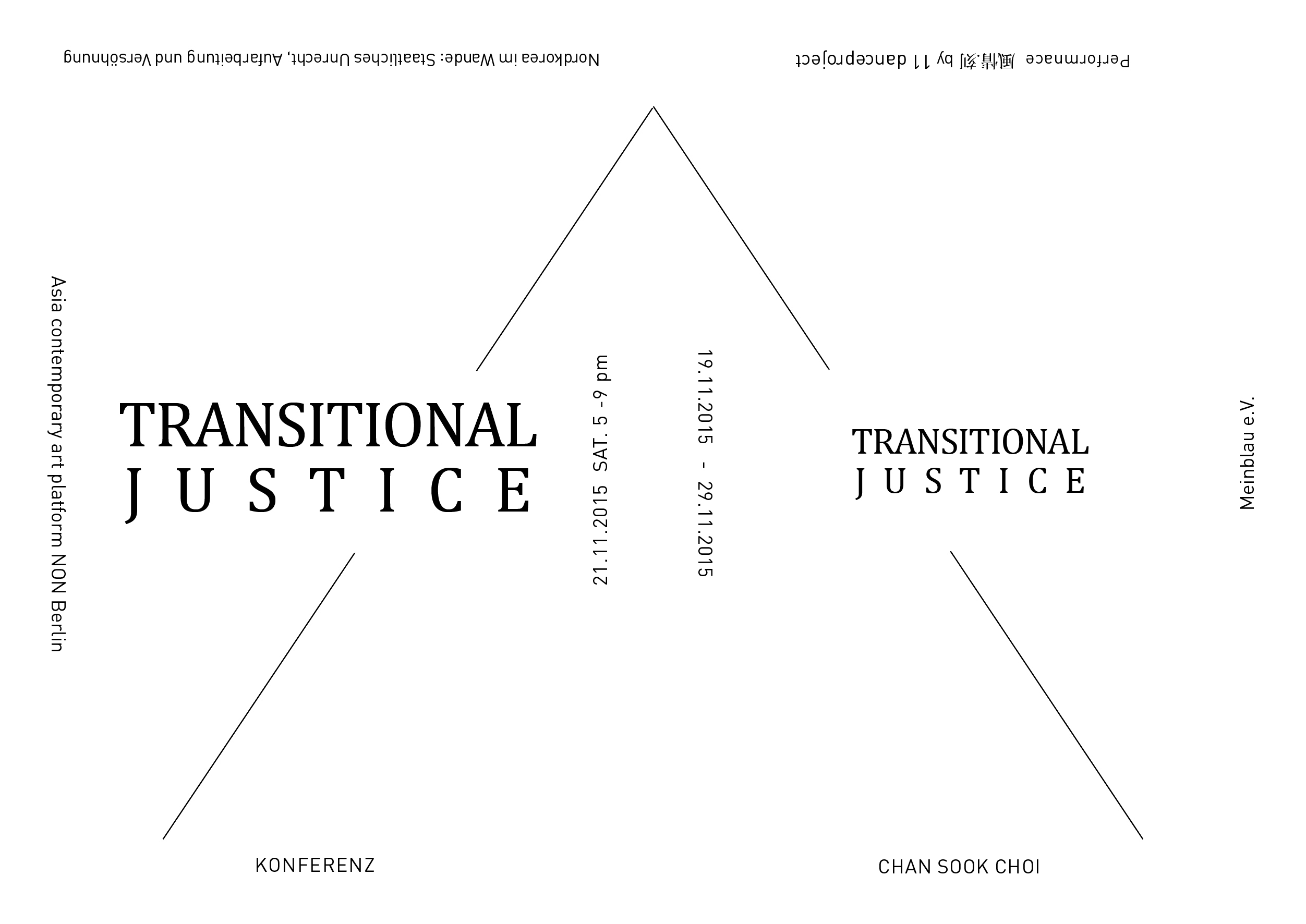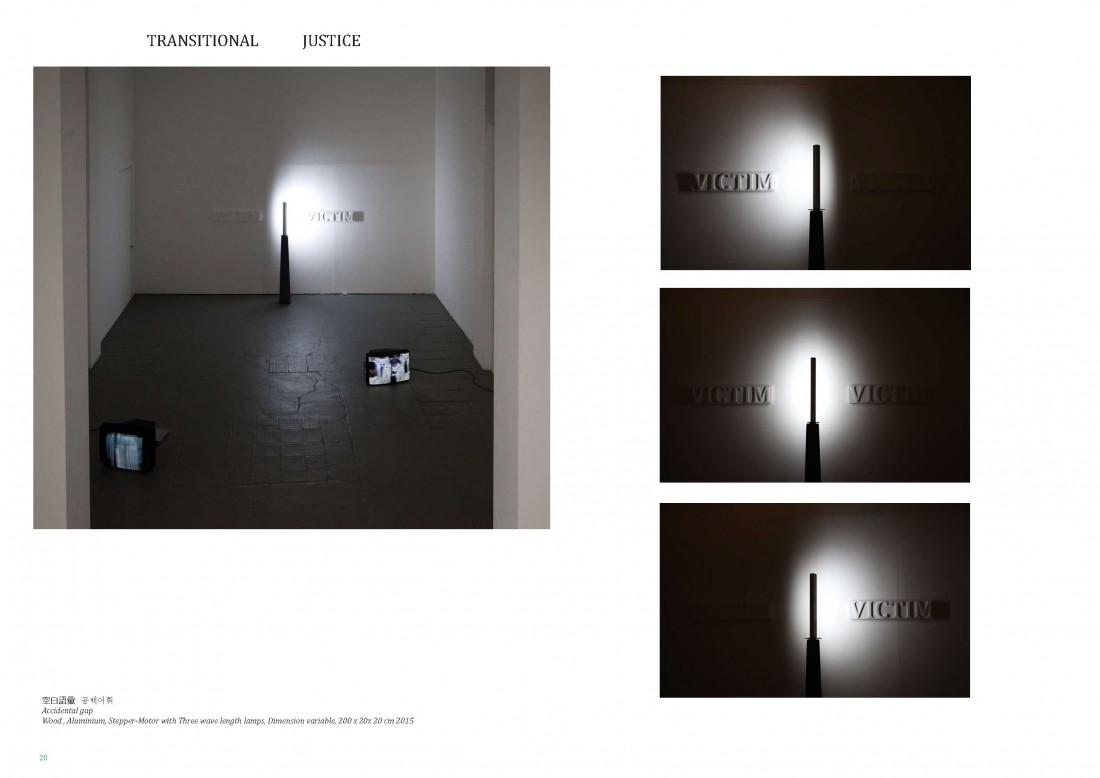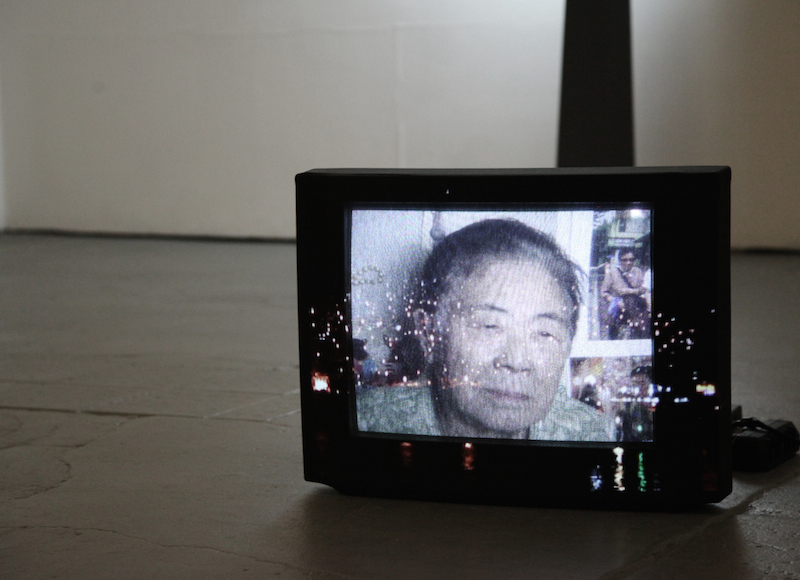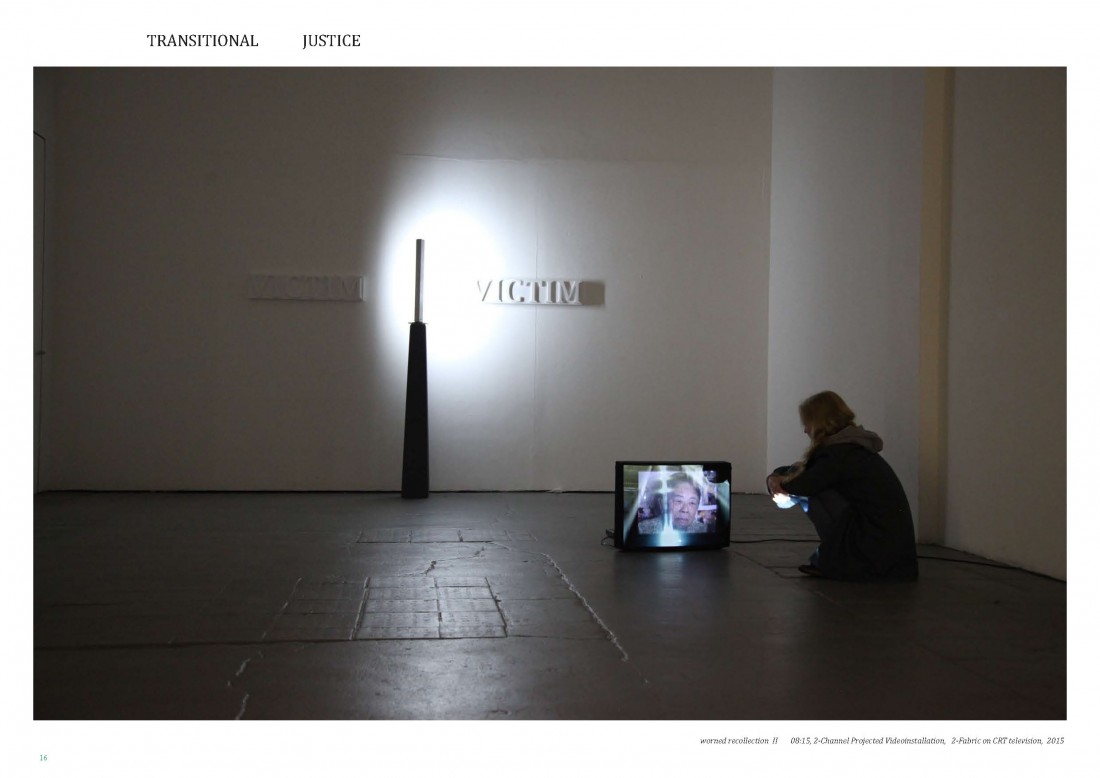 TRANSITIONAL JUSTICE @ MEINBLAU
TRANSITIONAL JUSTICE is a project that brings to the foreground the eponymous concept, that is the attempt of a given society to come to terms with past abuses in order to establish accountability, justice and reach reconciliation. It follows as second part of a series of events regarding the issue "society in transition", created by Asia Contemporary Art Platform NON Berlin and HEKO :: Herz für Korea e.V.. The event consists of three parts, an exhibition, a performance and a conference.

The concept of transitional justice is employed since the 1990's and has been in use through different transitional societies. Coming to terms with a difficult and violent past, one can understand it as overcoming the past while working towards reconciliation. In that sense transitional justice does not solely focus on the past but also on shaping the future, engaging with victims and offenders.

The exhibition will present the work of CHAN SOOK CHOI and a performance by 11 Dance Project.

Artist Chan Sook Choi will present video works that are based on biographical transitions as motivated by upheavals of political systems and their influences on private life.
The "Pung Jung. Gak"-Series of 11 Dance Project is telling the universal story about humanity and the localisation of people.

This exhibition is a collaboration between Asia Contemporary Art Platform NON Berlin and Meinblau. Curated by Daniela Schmidtke.
ABOUT ARTIST
Chan Sook Choi is born in Seoul (South Korea ) and works with various media, including Installation, sound, video, photography, painting and drawing. She lives and works in Berlin and Seoul. Choi studied Fine Art in Korea and Experimental Media Art at the UDK Berlin. Since 2003, she focuses on experimental film, film, video and mixed media installations. Here she is interested in expanding the boundaries of classical and contemporary art.
www.chansookchoi.com
11 Dance Project was established in 2004 by choreographer Joowon Song. 11 Dance Project extended their spectrum to community movement project group by collaborating with various artists from different genres. They research about urban surroundings, cooperate with poem, music, dance, stage art and film. This is represented through the dance project in urban space called "Pung Jung. Gak"- Series which aims to encourage and to connect the value of human life itself. Through this series, they hope to get close to the essence of life, inner peace against the fragmented modern life.
︎ EXHIBITION