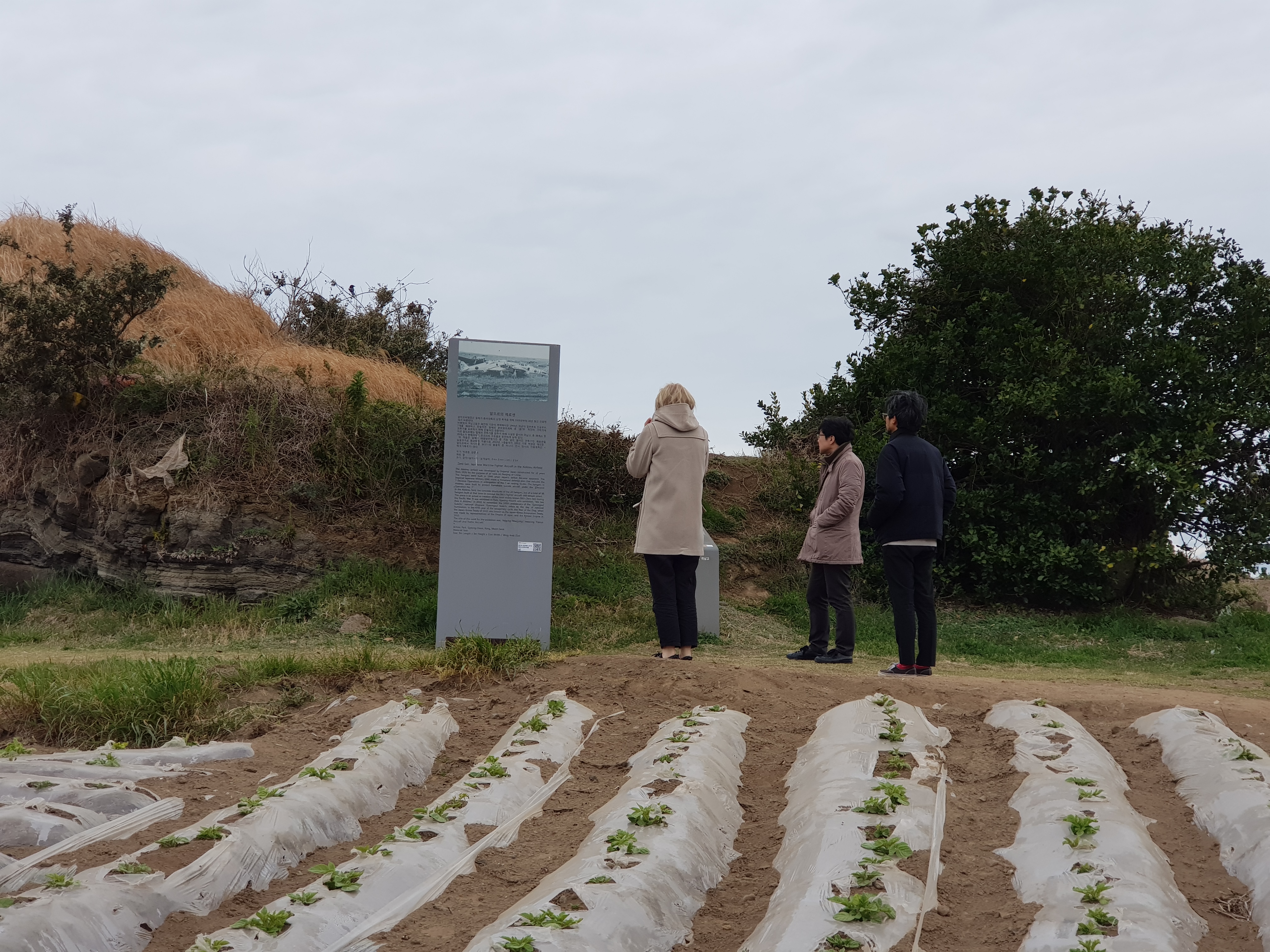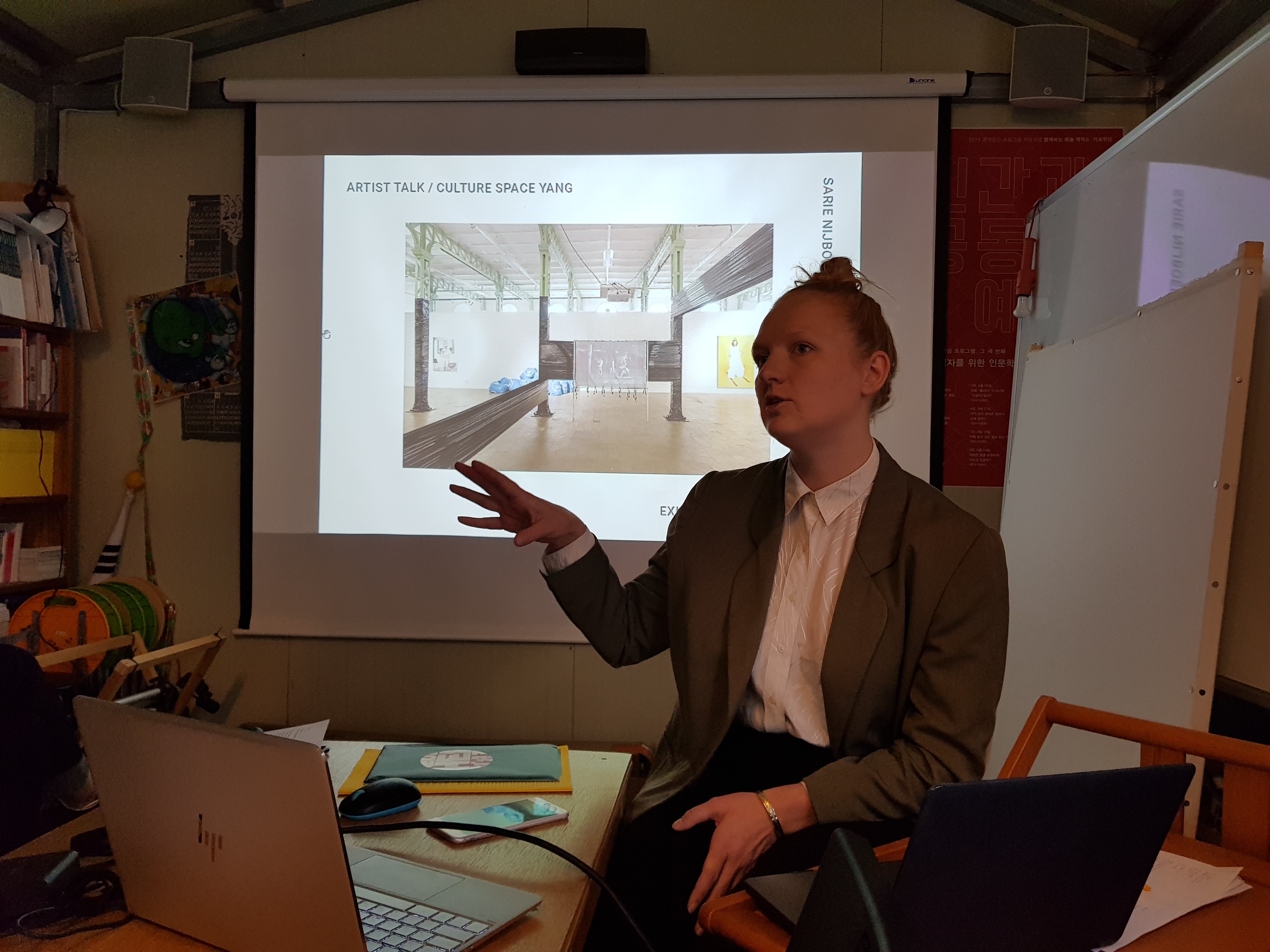 PINK ISLAND
INTERNATIONAL ARTISTIC RESEARCH RESIDENCE PROGRAM
PINK ISLAND
THE PATH COMES INTO EXISTENCE ONLY WHEN WE OBSERVE IT.
WERNER HEISENBERG
INTRODUCTION
NON Berlin and Cutlure Space Yang in Jeju Island make for Berlin-based Researchers who are interested to partisipate International Artistic Research Residence Program, PINK ISLAND at Jeju, a South Island of Korea from 2018 – 2019.
Curator & Artistic researcher in Berlin will be offered 4 – 8-week stays in Jeju Islandwhile the research-Team from Jeju Island will reside in Berlin.
The participating researchers and curators will be connected throughout the program and have the opportunity to meet each other from 2018 – 2019.
PINK ISLAND is an artistic research program started to establish a decade ́s worth of time from 1950 to 1960 set in Jeju Island, the southernmost island in Korea. Jeju island once suffered from a boody past due to ideological conflict similar to a period of the Cold War in Berlin referred as PINK ISLAND.
The quantum entanglement recenlty identifyed by modern physicists specifically proves with the evidence that even physical distance are infinitely apart, interaction between particles is maintained.
This indicates that no matter what obstacles are in the way, tangled particles are transmitting signals across time and space as if they were one body.
Therefore, we suggests to see these phenomenon as a modern methodology to see the phantoms locked in regional and political identity.
NON Berlin and Cluture Spae Yang planned long-term artisitc reserach program for internatinal artistic researcher to open a new perspective that looks beyond the locality and into the past.
Through interaction and dialogue of researchers from both countries for 2 years, we look at contemporary spatial events in different areas beyond the concept of an isolated border.
Moreover, we will experiment the axis of new time through artistic research. The process and results of the research will be reported in the various form of residence.
RESIDENCY RESEARCHERS
Sonia Voss (Curator, Fr)
Sarie Nijboer (Curator, Nl)
Susanne Prinz ( Curator,Ger)
Kein Ort, Sondern ein Zustand ( Collective Team, Ger)
Vincent Chomaz (Artist, Fr)
Photo by Culturespace Yang
︎ EXHIBITION
RESIDENCY PERIOD
12. 2018 - 05.2019
PLACE
Culture space Yang, Jeju, South Korea
RESEARCHERS
Sonia Voss (Curator, Fr) Sarie Nijboer (Curator, Nl) Susanne Prinz ( Curator,Ger) Kein Ort, sondern ein Zustand ( Collective Team, Ger) Vincent Chomaz (Artist, Fr)
ORGANISATION
Culture space Yang + NON Berlin
CATEGORY
Archive