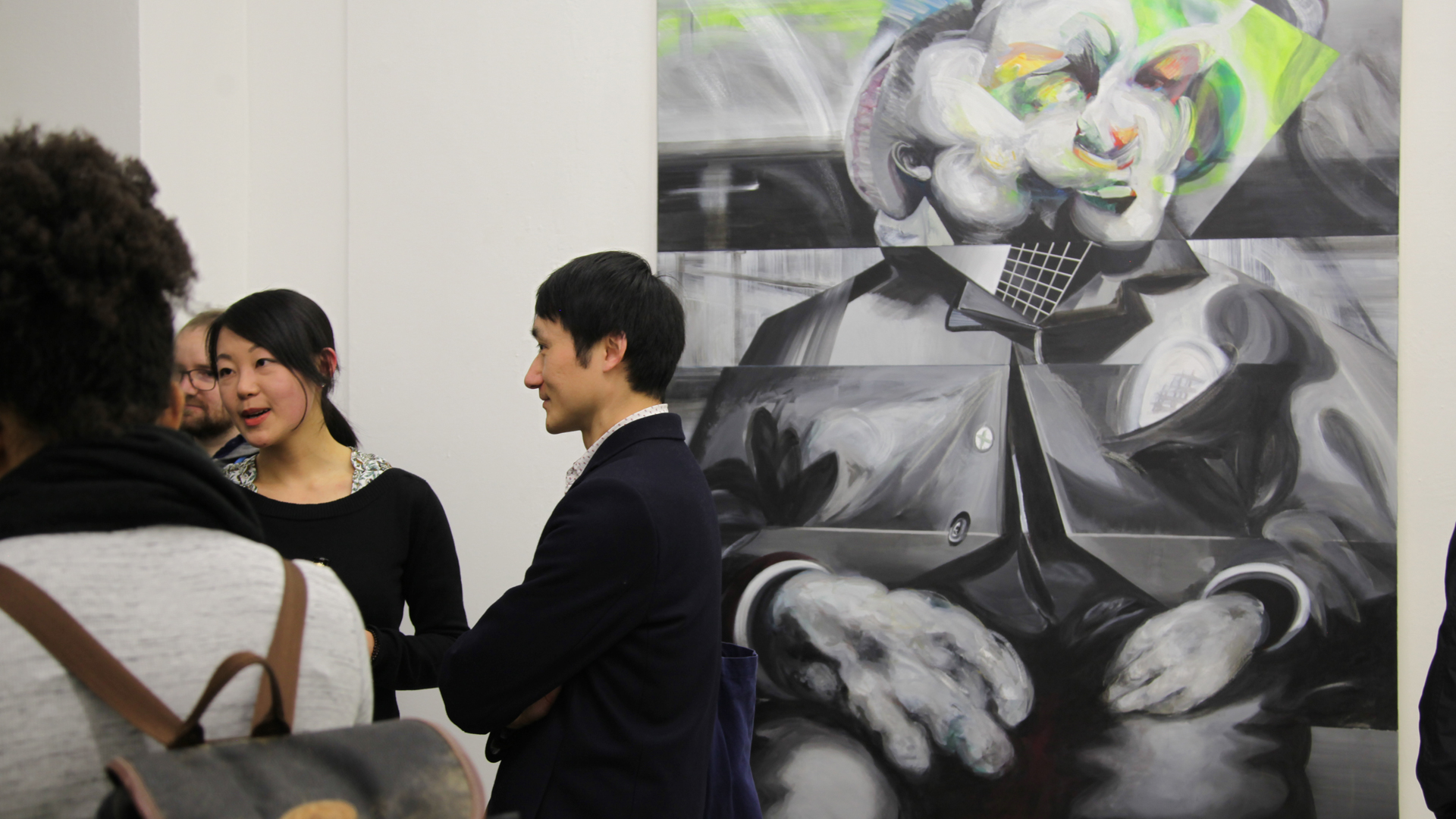 CE JIAN – ELEPHANT
Ce jian is interested in how the complex pictorial environment transforms our perception and visual memory. Image technologies have constantly changed the concept of the human body and of nature, explaining and distorting them at the same time. She tries to reflect the paradox dynamics between fact and fiction in those visual models, deliberately using
low-tech
media like painting and drawing. Their stubborn opaque material has a rich complexity of its own that counters the intellectualism of technology and discourse. The non-translatable phenomenon of a picture is a surprising surplus in every work, no matter how theoretical its initial idea might be.
Art history, with its genres and iconography, is an important source for me, as well as natural science. Her room installations deal with perspective and anamorphosis, working at the interface between flat and three-dimensional images. Spacial illusion connects truth with distortion, today we encounter this Renaissance concept in computer models and 3D animations.
She sees another interesting connection of factual record and twisted perspectives in early medical photographs of abnormal bodies. The Elephant Man is an iconic figure in a controversial discussion about the "normal" human. Today, in the age of genetics and optimised human beings, this fear of being deformed or maladjusted is more present than ever. While individuals try to be unique and non-conformist, they are still wary of the strangeness of others, be it a person or a culture, whose oddness is perceived both as a threat and curiosity.
Ce Jian [Germany/China]
www.ceijian.de
︎ EXHIBITION
OPENING
March 17th, 2016

DURATION
17.03-21.03.2016

ARTISTS
Ce Jian

SUPPORTED BY
koreanisches kulturzentrum

CATEGORY
AAS-2016