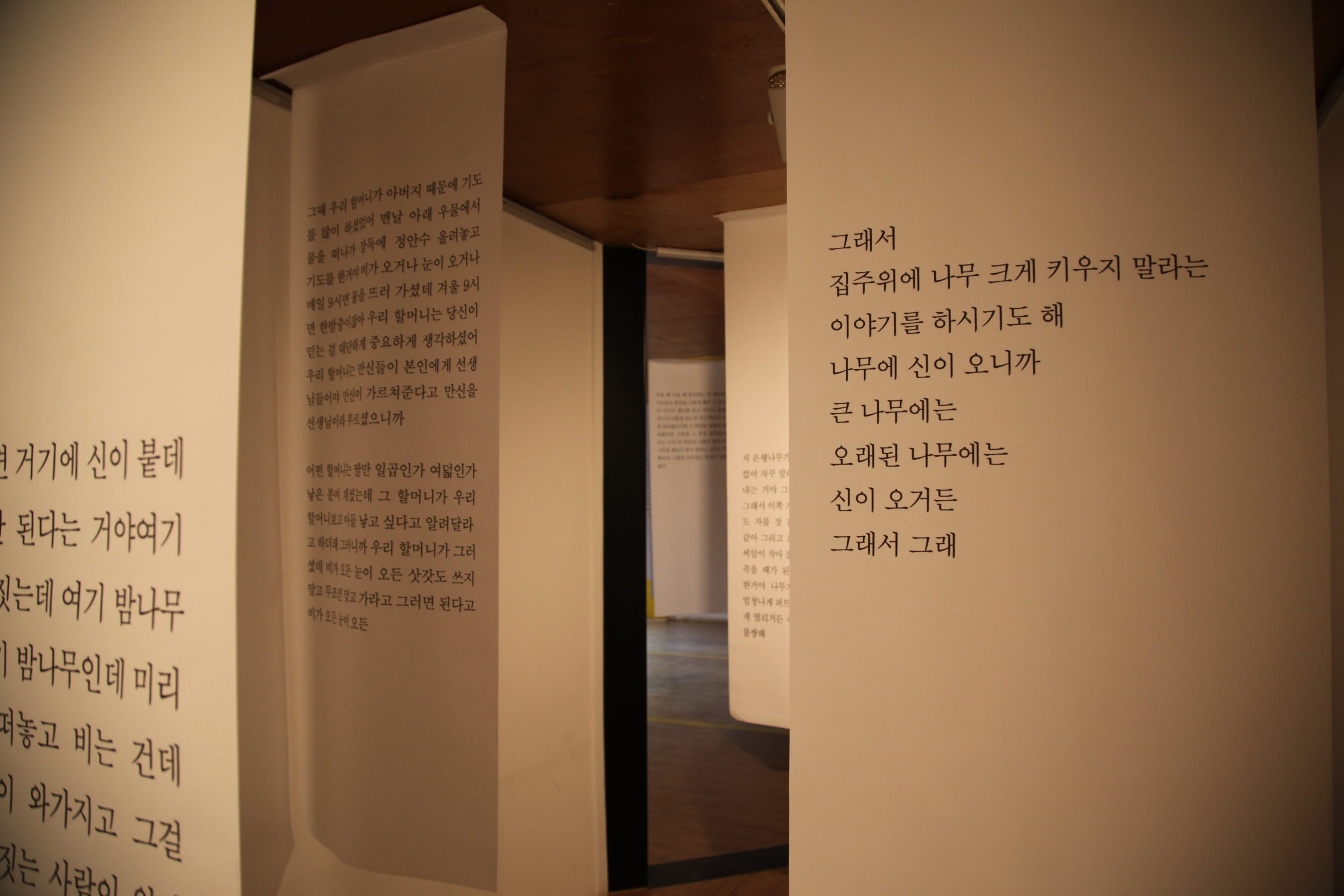 BLUE HOUSE 2017
NONNON DADA 論論多多 #4 Blue House 2017'
A performance series of our lecture program NON論DA多{play}
---
Throughout this project, I tried to become a narrator myself. A narrator is capable of surpassing their physical boundaries, slyly perturbing the border of reality and fantasy, or actuality and imagination.
At Blue House(2017), we experience the demarcations of notions and the actual, existence and non-existence, life and death. The story of Blue House(2017) implies both the time and space we have encountered before or after experiencing these demarcations. The stories of others introduce new perspectives and different interpretations of borders to those who have not yet experienced. At the same time, this project is also a reminder of all the people, objects in the past and their stories are no longer with us.
It was when I started to research, reshape and fabricate realistic objects and creating an imaginative space that this project began.. Then the whole process developed into creating a metaphysical reality, the Blue House. At project Blue House(2017), stories being told through verbal communication based on the visual experience of the teller, become exaggerated or entangled on its way to the listeners and by the listeners. This confusion, intervention and misplacement then create a new story, and another one, and another one.
---
Mikyung Song
Mikyung Song(1980, Korea) studied in Seoul and currently lives in Berlin. She is a multi-media artist based in both cities and plays the Korean traditional instrument "Piri" while working with video, multi-sound installations and performance. Her works are based on Eastern philosophy, ancient stories and community research. She has also completed the 17th "Immaterial Treasure," in the field of Udo performative peasant music, and inherited the 1st "Major Immaterial Treasure" in the Royal Ancestor's ritual music in Korea. She exhibited at the Nam June Paik Art Center, Gmoma, Gyeonggi creation center, spacemass, space Loop, placemak, openschool (Korea), Tianjin Normal University (China), a score of the note (Netherlands).
Image credit:
Mikyung Song©
Blue House 2017 crew
Piri / Mi Kyung Song
Guitar / Hae Wan Lee
Gayageum / You Jin Sung
Drum / Ha Lym Kim
Handpan / Sung Eun Jin
Film crew / Kyung Jae Kim, Dadeum Geum
Translator / Sebastian Pascale Kempe
︎ NON論DA多
Time & Date
7 pm, Wednesday, June 14, 2017
Artist
Mikyung Song
Organisation
NON Berlin