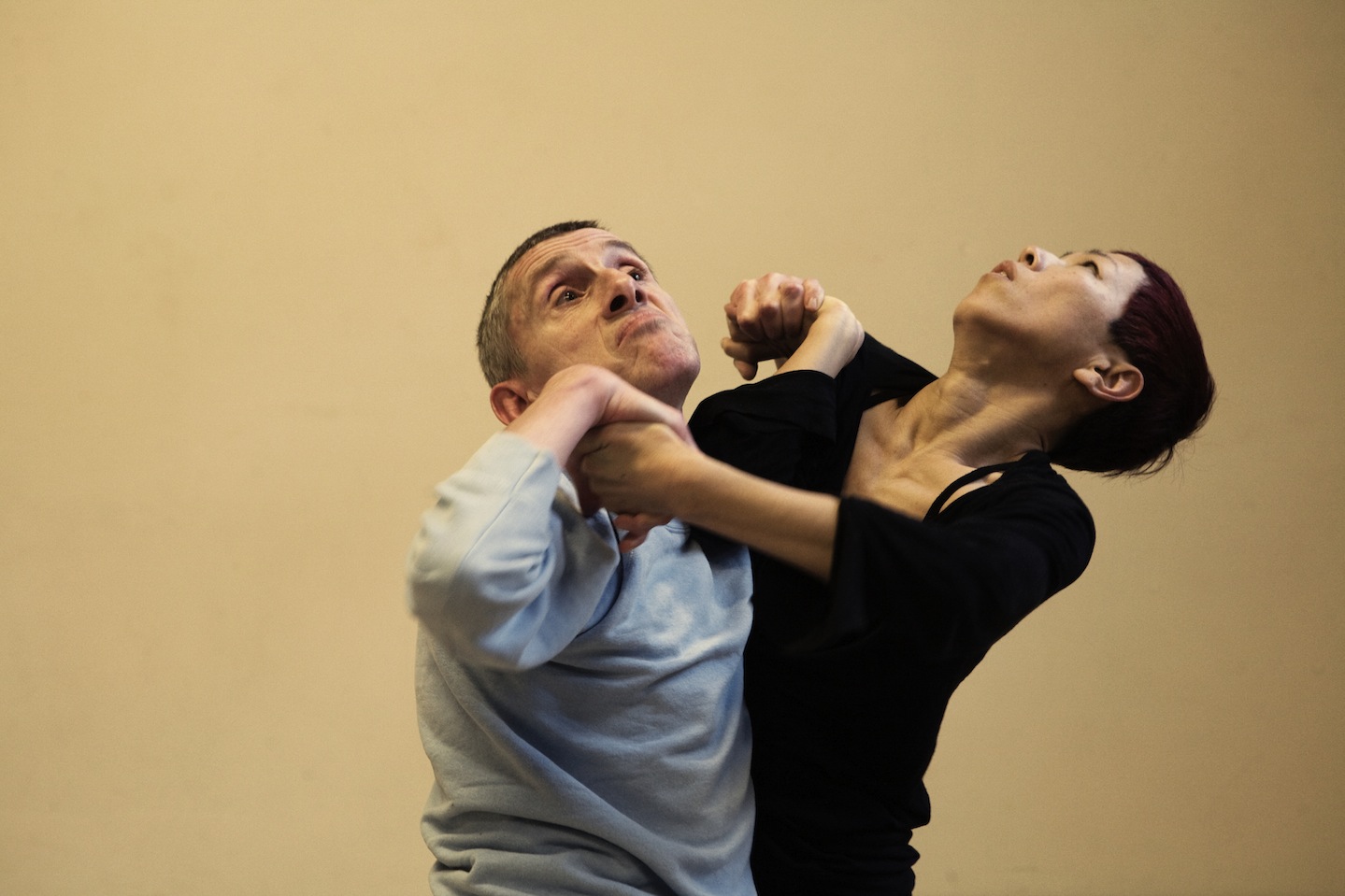 MONOXDIAXLOGUE
Lecture program NON論DA多{play}#16 monoxdiaxlogue'
---
Exchanging word and action with each other, including witnesses. Crossing transmission will melt borders in the space and create a dynamic shifting of relationship. What kind of viability will be appeared?
After NONDA #1 in 2014, Sung Kuk Kang is coming back in Berlin again.
NON Berlin warmly invites you our 16th NONDA performance 'monoxdiaxlogue' with three dancers and choreographers, Yuko Kaseki(Japan), Sung Kuk Kang(Korea) and Roland Walter(Germany). They present a collaborative performance with their profound movements and experiments at NON Berlin.
Sung Kuk Kang
The only one disabled artist in Korea who performs and dances. He majored in advertisement and public relationships and began to work as a performer in 2005 and a dancer in 2006. Sung Kuk Kang presents about 30 performances every year. He has started his career as a director and a choreographer in the project 'Performance dance drama, IF' in 2013. It was his first time to direct non-disabled professional dancers. He tours around the world with the performance "Brother" together with Nam Jin Kim, a choreographer of the Belgium dance troupe. Sung Kuk Kang wishes to learn from many activities in other countries and to make his career, so that he could contribute to Korean culture which is very poor in parts of the disabled.
Yuko Kaseki
Is a dancer, choreographer and teacher based in Berlin. Kaseki was the primary dancer in Anzu Furukawa's company Dance Butter Tokio and Verwandlungsamt. She co-founded the dance company cokaseki in 1995. Solo-, ensemble performances, collaborations and improvisations are performed throughout Europe, Canada, Mexico, Uruguay, Argentina, Korea, Taiwan, Japan, Malaysia, Thailand, Russia and the U.S. Long collaboration with inkBoat (SF), also CAVE (NY), Isak Immanuel/Tableau Stations (SF), Theater Thikwa (Berlin), Salad Theater (Seoul) and others. She organises improvisation series "AMMO-NITE GIG Vol.45-" in Berlin and performs with international performers and musicians. Nomination: "Kudan" by Toyota Choreography Award in Tokyo, Japan. "Tooboe" by "Outstanding Production", The Dora Mavor Moore Awards 2007 in Toronto, Canada. "Let My Fish Loose" by "no-ballet, International Dance Competition 2007", Ludwigshafen, Germany.
www.cokaseki.com
Roland Walter
He experiments with his body and his handicap and shows that people with a fate like his can have a creative life. In his performances, we can watch this discovery which is a fight against the handicap and for a creative life over and over. Since 2010, Roland Walter works as a performer, dancer and choreographer. He performs with other professional dancers around the world.
https://roland-walter.de
---
* ticket price: 5 ~ 10 Euro (voluntary within the range)
* the admission fee is to support the artists
* NON Berlin is a wheelchair accessible space with visitors' helping hands except electric wheelchair.
photo credit: Aïnhoa Valle
︎ NON論DA多
Time & Date
7 pm, Thursday, Oct 19, 2017
Artists
Yuko Kaseki
Sung Kuk Kang
Roland Walter

Organisation

NON Berlin