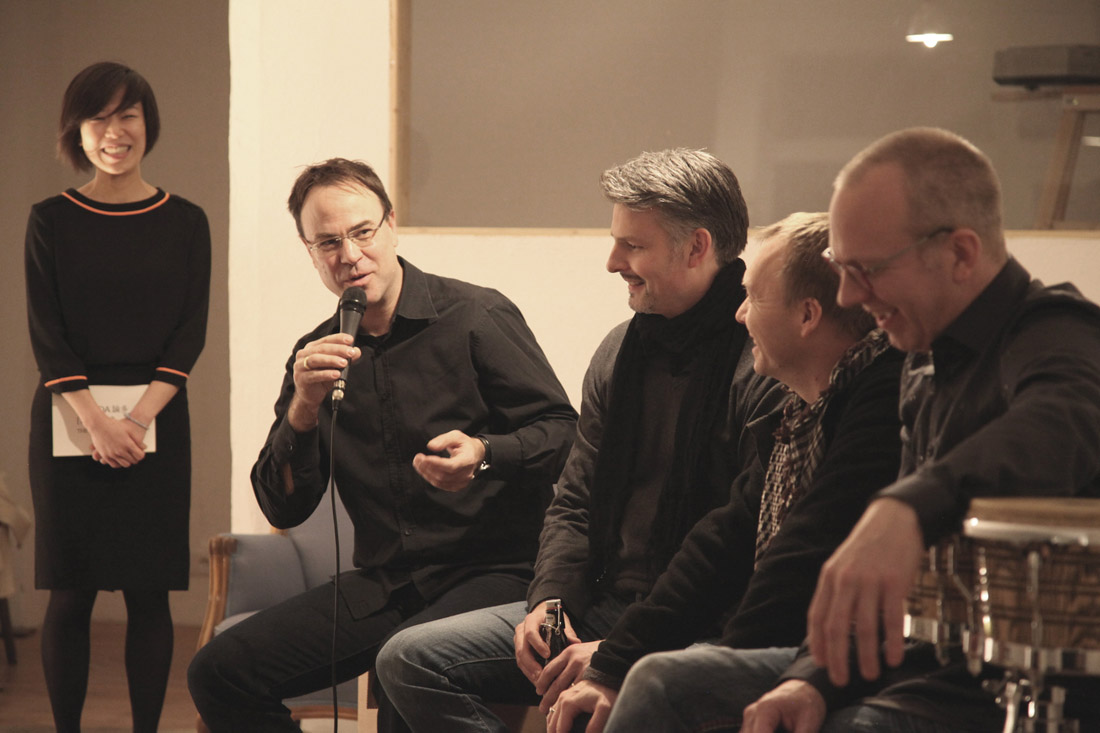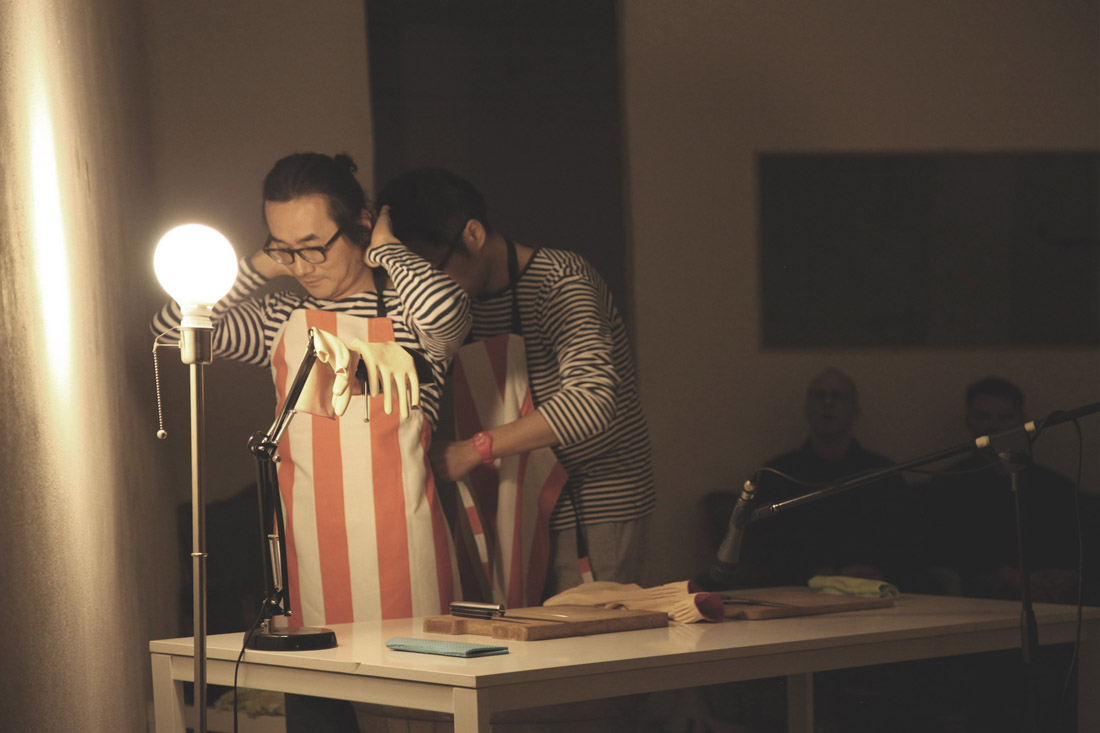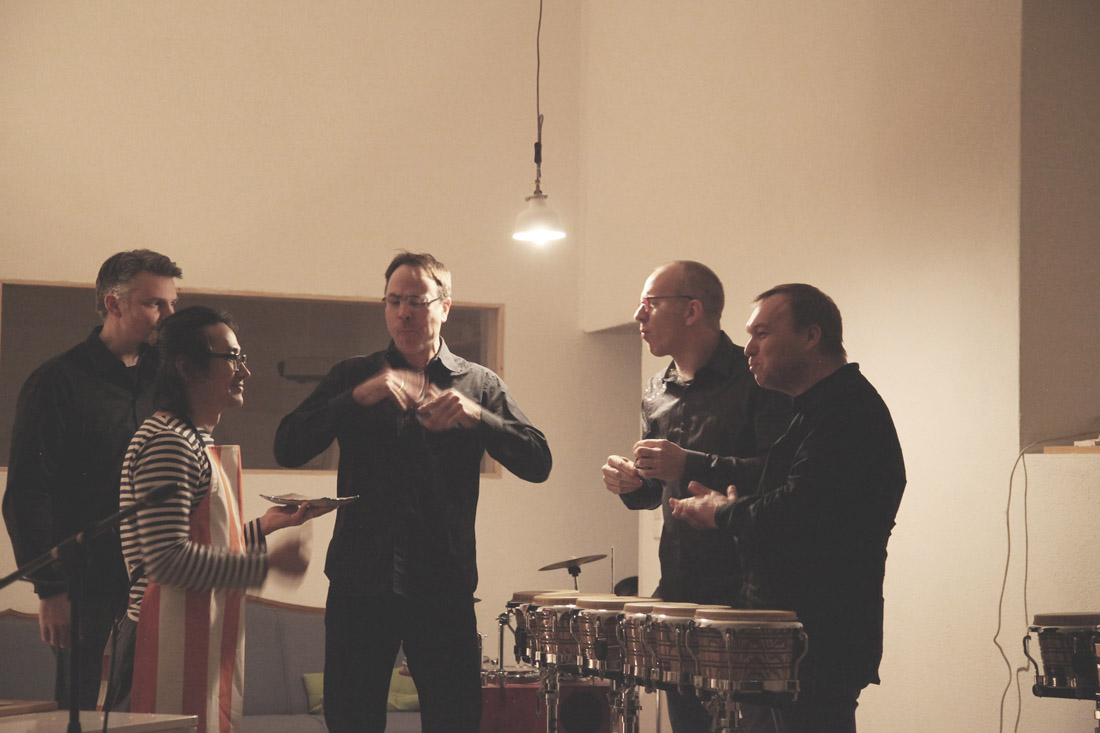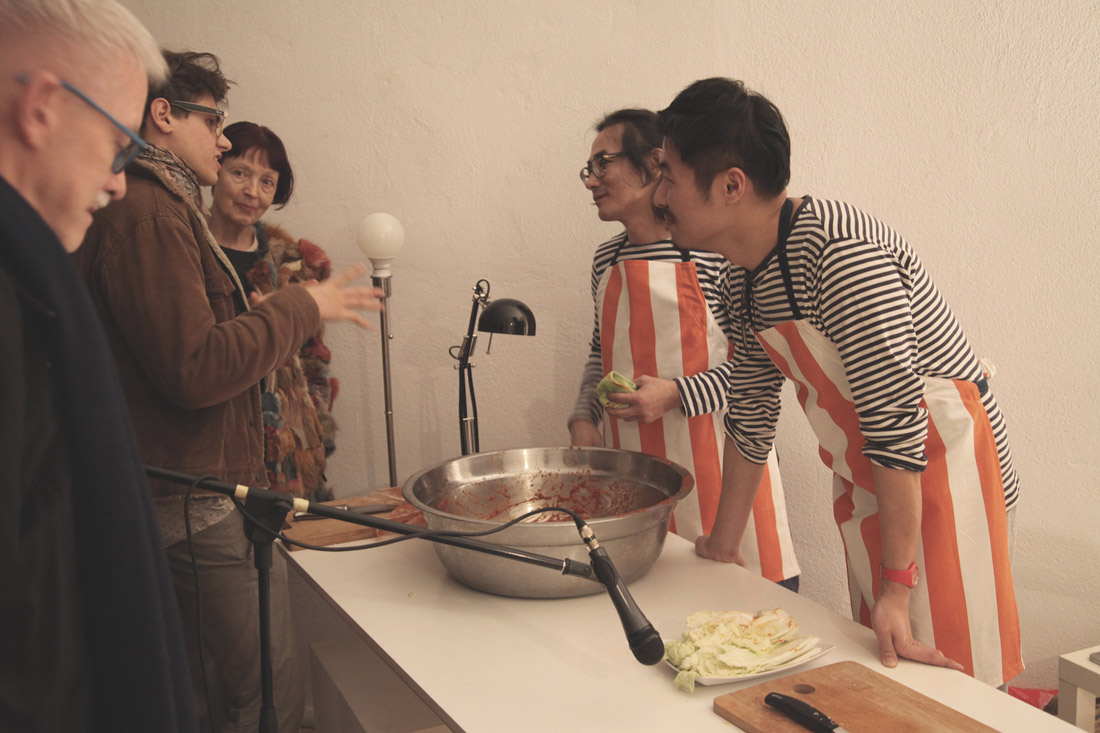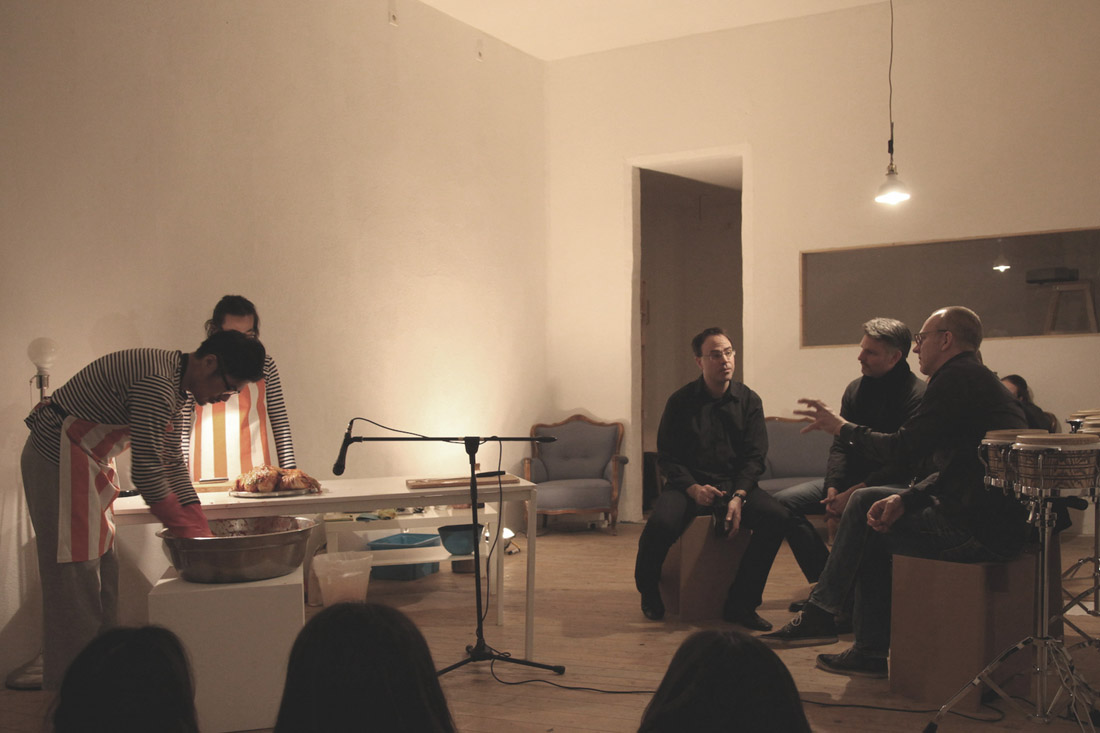 THE KIMCHI SESSION
NON: DA 論多 { PLAY } #2
THE KIMCHI SESSION
THE KIMCHI SESSION is a collaboration project between two performers and a professional percussion group using Kimchi as a communication tool. To the audience, the powerful sound and live Kimchi making process create a unique experience while the performers and musicians playfully exchange a diaolog with no words but only with Kimchi and music.
PERFOMANCE BY
artist Jinwoo Yang
Is born in Seoul, Korea and studied in MFA Sculpturem Graduate School of Seoul National University and works sculpture, installation and various media.
architect Ido Shin
Graduated from the Department of Architecture of 'Technical University in Berlin' and as a registered architect in the 'Berlin Chamber of German Architects', Shin began his career at the 'Hadi Teherani Architects' and has carried out various projects including Suncity urban planing of Bangalore, India, domestic architecture projects and hotel projects both in Seoul, Korea and Berlin, Germany. He also extend his work in scenography and diversely participates in collaboration projects with artists.
MUSIC AND SOUND BY
SYMPHONIC–PERCUSSION BERLIN
Four talented and experimental musicians who play at the Deutsche Oper and Deutschen Symphonie-Orchester Berlin had gathered and organized "Symphonic-percussion Berlin" in 2011. This time they are collaborating with artist Jinwoo Yang for THE KIMCHI SESSION
Rüdiger Ruppert
Jens Hilse
Björn Matthiessen
Henrik Magnus Schmidt
www.symphonic-percussion-berlin.de
Design
www.chanmishin.de
︎ NON論DA多
DATE
7pm, Thursday, February 12

VENUE
NON Berlin

Free Entry
more info at www.nonberlin.com

ARTISTS
Jinwoo Yang, Ido Shin,
Symphonic-Percussion Berlin